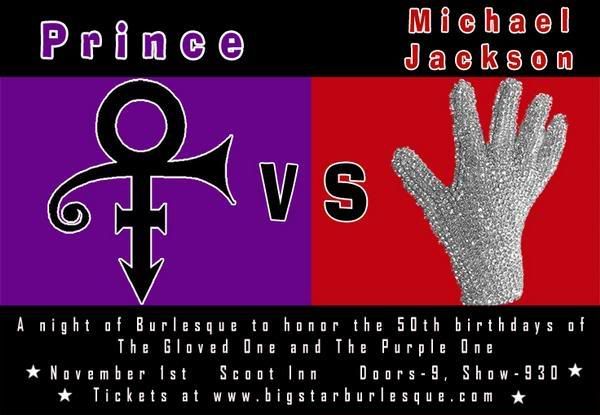 TONIGHT, Ya'll
The curvy ladies of Big Star Burlesque want to sweep you off your feet on a journey through Disco, Psychedelic Guitar Solos, Jesus Juice, Purple Draperies, Glitter, Assless Chaps, Pepsi Commercials engulfed in flames and SO MANY TITS you will walk out calling yourself "The Hotness Formerly Known as Plain Jane"!
STARRING:
Benni Atchison
Sugar Von Tassles
Erin Go Braughless
Blue Valentine
Roxy Jameson
Shimmi Hendrix
Googhee Gomez
AND our little burlesque virgin getting her BIG STAR cherry popped:
JENE SAIS QUOI
There will also be special apperances from The Jigglewatts and music by PYT!
Nov. 1st - Scoot Inn - Austin, TX. Pre-Sale - $8.00 / Door - $10.00 / Discount for Prince or MJ costumes. Doors at 9, show at 9:30
Stop nursing that Halloween hangover and come out and start on your Dia de los Muertos hangover!!