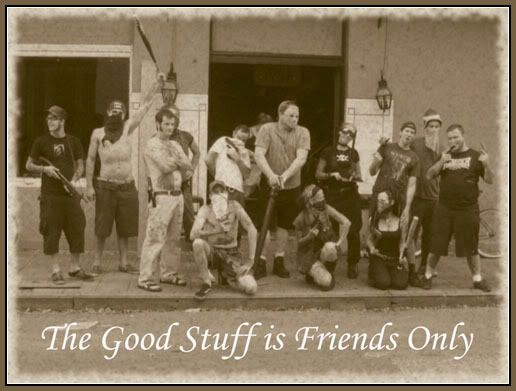 Prove yourself worthy.

Tell me who you are and how you found me.

I will rarely approve nude accounts only, as I post both in one because I am not shy, nor aspiring to anything political.

This is my personal journal. You aren't missing out on any extra nudity.

This is the woman inside the body, good and bad.


A couple people mentioned that they would like to kick a few bucks my way to help fund my move, so I thought I'd put this out there in case I have a mysteriously rich friend who'd like to be my anon sugar daddy. Or if any of you would just like to give me $$ because you love me and are anxious to have me back home. Every little bit helps! :)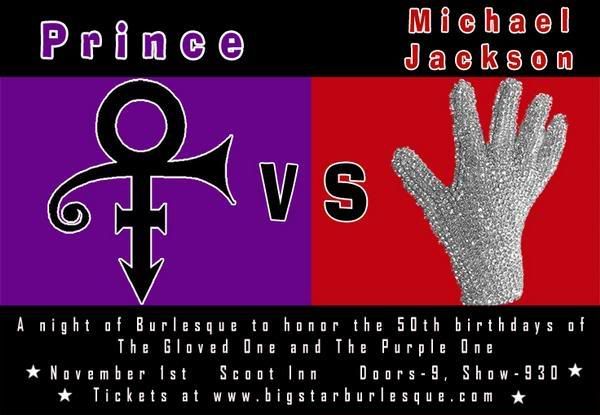 TONIGHT, Ya'll
The curvy ladies of Big Star Burlesque want to sweep you off your feet on a journey through Disco, Psychedelic Guitar Solos, Jesus Juice, Purple Draperies, Glitter, Assless Chaps, Pepsi Commercials engulfed in flames and SO MANY TITS you will walk out calling yourself "The Hotness Formerly Known as Plain Jane"!
STARRING:
Benni Atchison
Sugar Von Tassles
Erin Go Braughless
Blue Valentine
Roxy Jameson
Shimmi Hendrix
Googhee Gomez
AND our little burlesque virgin getting her BIG STAR cherry popped:
JENE SAIS QUOI
There will also be special apperances from The Jigglewatts and music by PYT!
Nov. 1st - Scoot Inn - Austin, TX. Pre-Sale - $8.00 / Door - $10.00 / Discount for Prince or MJ costumes. Doors at 9, show at 9:30
Stop nursing that Halloween hangover and come out and start on your Dia de los Muertos hangover!!
GUSTAV?! WTF IS WITH THAT NAME!?
But if any of you NOLA peeps need to venture my way in a few days, I have a papa san and a floor. I also have a dog who prefers the ladies, but if any guys need crash space just be sure you're cool with dogs.
ESPECIALLY IMPORTANT FOR MY AUSTIN KREWE
If you have floor space available should this turn to the worst, feel free to offer it up to me, I'll place good people with you.
ALSO
, my phone service has already started to falter. I would
HIGHLY
suggest that y'all text me if you need to talk to me. William tried calling me 3 times tonight already before he got through, and the message "The Network Is Busy" was the same thing everyone got in August '05. I can't think of any other reason for the problem. I can call out with no problem though.
I REFUSE to give up my 504 area code. Suck it.
Current Location:

nw austin

Current Mood:

worried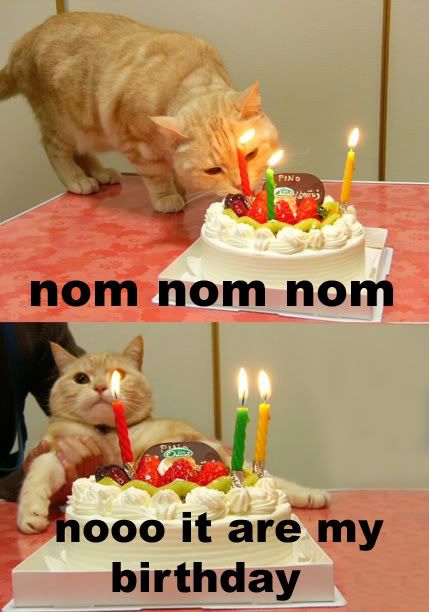 I'm 28, BTW.
And for those of you who only friended me because you like looking at me in my birthday suit, help a girl get
this bad ass Digital SLR
and you shall be rewarded with pictures.
You can either donate to my PayPal:
Or send me an
Amazon.com gift card
to my e-mail: strangel3t(NO)@(SPAM)gmail.com
(omitting the parts that are obviously not my address)
Nothing like a nice camera to make a girl want to get naked. ;)
In the words of cat macros:
Current Mood:

working


I WANT A KICK ASS DIGITAL SLR.

My second option is new tattoo work. I'm looking at porfolio's, I feel I am quite due for some SERIOUS ink.

Wish lists are boring, so donate to my PayPal.


I turn 28 in 10 days.
Current Mood:

determined
I love this video, it makes me laugh and cry at the same time it's so beautiful. I loved his first video too, but this one is even better.
Current Mood:

cheerful
I can't do it anymore.
I've been functioning without a real camera for over 6 months.
I'm about ready to sell my fucking soul for a camera.
I should stop messing around, because I've known since I was 15 that I should just commit.
I NEED THIS
. Just to get started.
I'm about to explode.
I'm trying to be calm.
Current Mood:

sad


I'M FUCKING PSYCHED!!!

This year I won't have an 8 hour drive on my hands. I'm absolutely doing the Houston date, Dallas too if I can swing the time and money.

Tour - Orpheum
Tuesday, June 17, 2008 @ 9:00 PM
Phoenix, US

Tour - Orpheum
Wednesday, June 18, 2008 @ 9:00 PM
Phoenix, US

Tour - Plaza Theatre
Friday, June 20, 2008 @ 9:00 PM
El Paso, US

Tour - Jones Hall
Sunday, June 22, 2008 @ 9:00 PM
Houston, US

Tour - Palladium
Monday, June 23, 2008 @ 9:00 PM
Dallas, US

Tour - Brady Theatre
Wednesday, June 25, 2008 @ 9:00 PM
Tulsa, US

Tour - Fox Theatre
Thursday, June 26, 2008 @ 9:00 PM
St Louis, US

Tour - Ohio Theatre
Saturday, June 28, 2008 @ 9:00 PM
Columbus, US

Tour - Civic Auditorium
Sunday, June 29, 2008 @ 9:00 PM
Knoxville, US

Tour - Moran Theatre
Tuesday, July 1, 2008 @ 9:00 PM
Jacksonville, US

Tour - Saenger Theatre
Wednesday, July 2, 2008 @ 9:00 PM
Mobile, US

Tour - Alabama Theatre
Thursday, July 3, 2008 @ 9:00 PM
Birmingham, US

Tour - Fox Theatre
Saturday, July 5, 2008 @ 9:00 PM
Atlanta, US
Tom Waits released his summer tour schedule this morning!!
Current Mood:

excited